THE home of PBR CANE CORSO is one of THE ONLY Cane Corso Breeders in Florida and the few in the USA to have a real blood line and that works their dogs in real Traditional work. Our Cane Corso's are very diverse in what they can do. Anywhere from Protection work spots or Civil Drive, catch dog, hog dog, Family protection /guardian, livestock guardian, hunting, service family companion and so much more.
(813)408-2724
You can follow & contact us on Instagram & Facebook.
---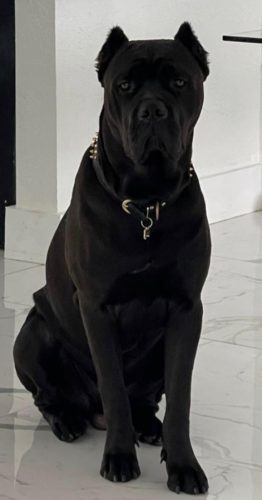 Zeus is a male that lives in a beautiful South Florida area with his forever family. Produced by PBR Cane Corso.
Cane Corso Breeder located in the Tampa Bay Florida area.
---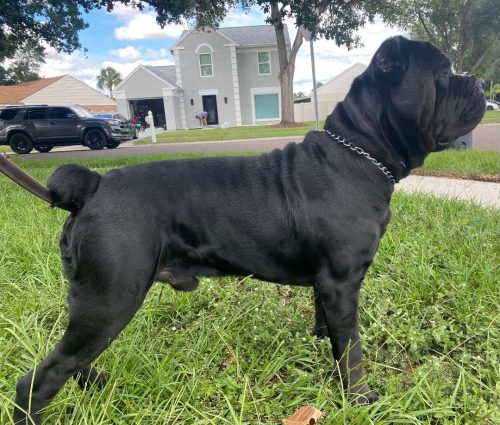 PBR's Kong
---
WELCOME TO HOME OF PBR CANE CORSO BLOODLINE
WE ARE A TRADITIONAL CANE CORSO BREEDER
which is based in Central Florida around the Tampa Bay Florida area. With sister program in Titusville Florida and throughout Florida and the U.S. The Cane Corso that we produce are traditional in every way. From their temperament to their appearance and the work that they do on a daily basis. Our dogs develop a strong bond with their family and pack members, which makes them exceptional protectors. At all of our locations our Cane Corso's are raised with children in city and country environments. Our PBR Cane Corso's can be used for many things. Just like the old days.
---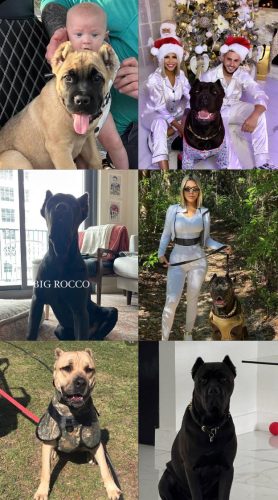 @ PBR Cane Corso, We value our clients and always meet their every need. We are willing to talk at any time about our PBR Cane Corso. This is one of the things that separates us from most of the Cane Corso breeders in Florida and the United States. we offer delivery to our out of states clients.
---
Our Breeding Programs
We are saturated with heavy Bel Monte Bloodline and influenced based Cane Corso. We are focused on what we believe is a true Rustic Cane Corso, that will thrive in these moderate times. With completing their duties effortlessly, In a city environment or outdoors in the country working. We have dedicated our Cane Corso programs to produce some of the smartest & durable Cane Corso's in the USA, if not the world. Our dogs are not only used for pet's & service dogs, but they are also true Molossus dogs in every way. From our hunting dogs to our protection dogs, livestock guardian, home protection work & catch dogs that we produce. Our wild hog "boar" removal program tests are dogs in every way from there temperament to their health and durability. They can be calm enough to be house pet's or have as much drive as a Belgian Malinois or American Pitbull Terrier. Our dogs have size and are still just as athletic as any small breed. They can jump, slip and slide, fall and climb without their hips and joints giving out. Just like a REAL DOG should.
When you get a PBR Cane Corso, it's a long-term commitment NOT a short-term health problem.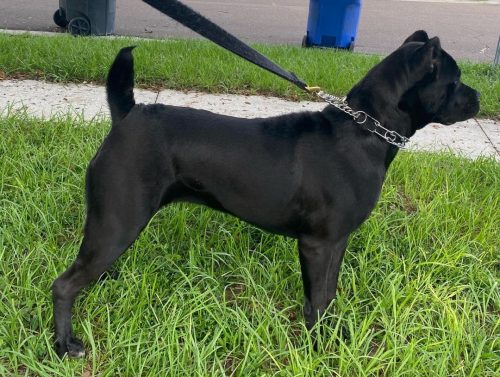 PBR's Venus produced by PBR Cane Corso's
---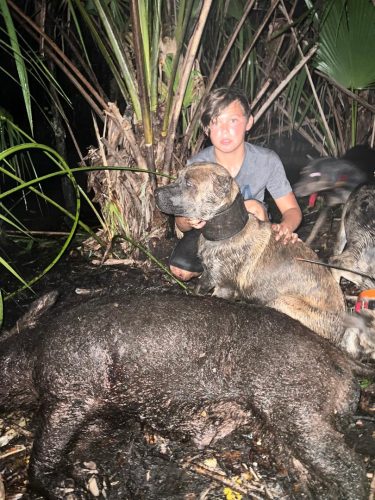 PBR's Reba working female.
Traditional Cane Corso
A traditional Cane Corso should naturally bond and protect their family and be able to perform in multiple tasks. I fell in love with the Cane Corso breed many years ago and noticed that this breed was on a down fall like their cousins, the Neapolitan Mastiff and a lot of other breeds due to show breeders changing the breed. Since then, we have studied the Cane Corso's with firsthand experience. We were fortunate enough to bring dogs from all over the US and other parts of the world, including Italy. With this process we selected the best and healthiest specimens to be used in our program. We are also in the process of developing multiple bloodlines to leave our legacy in the Cane Corso world for eternity and to keep the dog alive that was once known as the Molossian the Roman war dog.
---
These are two beautiful PBR Cane Corso that we produced. Those dogs you see lives in south Florida & the Florida Panhandle male to the left & female to the right.
---
Shipping Info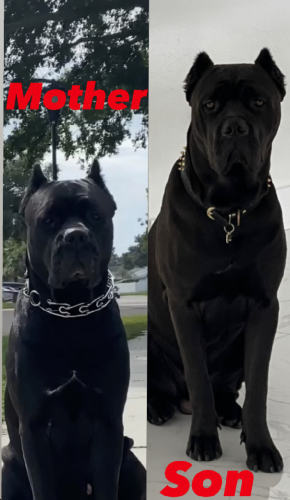 We offer delivery with additional cost to your front door to in-state and out of state clients.
We are always available to answer any questions about our Cane Corso's.
---
Text or call @ any time 813-408-2724 for information on available puppies and upcoming litters.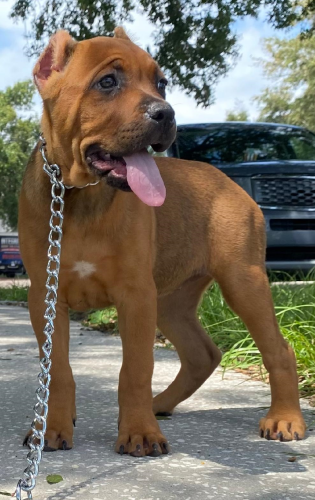 12-week-old cane corso puppies for sale Tampa  AKC / ICCF female
---
This black Cane Corso female is 100% PBR Cane Corso blood line this Cane Corso for sale near Tampa, FL real outgoing and full of love.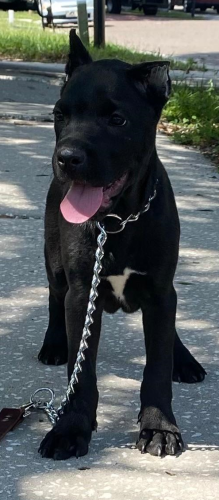 ---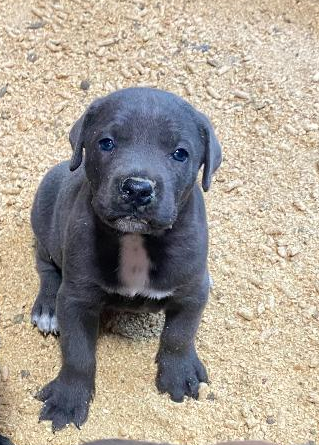 Cane Corso puppy out of one of our new litters in Tampa Florida.
---
All black Cane Corso puppy out of PBR's Kong new litter. RESERVE your pic on our waiting list at any time. 
---
Some of the new puppies that just arrived on 7-02-23 we still have some puppies that are open to reserve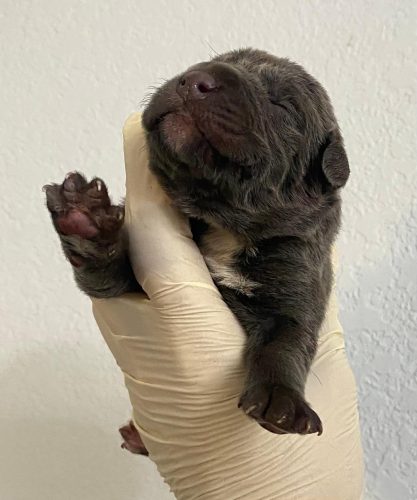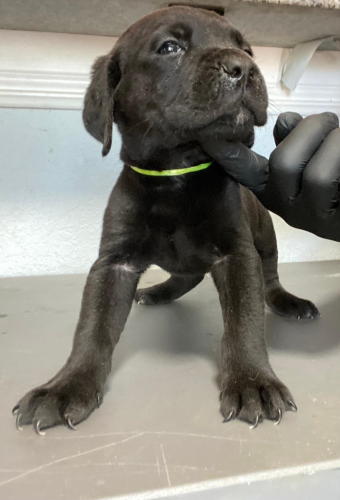 ---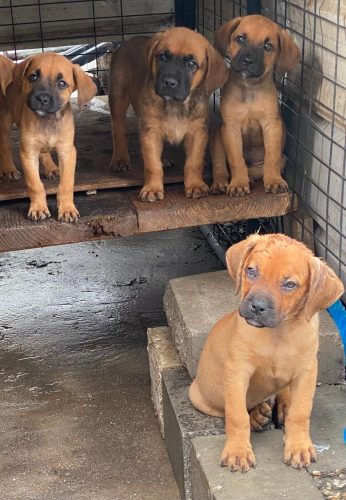 11-week-old available Cane Cores puppies for sale Tampa, FL 33624 area PBR Cane Corso. Real traditional Cane Corso puppies out of PBR Cane Corso Working line. 
We have puppies now available for reserve, check out our puppies for sale and our available dog page to see our Cane Corso puppies. You can also reach us on Instagram at PBR_Cane_Corso or Facebook at PBR Cane Corso.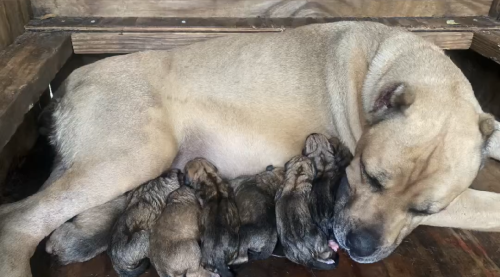 New litter of AKC/ICCF Registered Cane Corso puppies for sale in Florida out of PBR's Jinx / SWO's Georgio PBR Cane Corso blood line call 813-408-2724 open for Deposit's now.+
---
We are one of the few Cane Corso Breeders that have their own Bloodline with programs that focus on really working their dogs in real life. In traditional ways to preserve the Cane Corso breed that is often overlooked in today's society as a working breed. A lot of are breeders are working dogs their self's. That we selected out of puppies we produced, we then evaluated, test, train and work the Cane Corso puppy. Then when it's time we pair them up to what we believe that will be the right blend of Cane Corso for our clints & new breeder/ working Cane Corso.
---
PBR's Picasso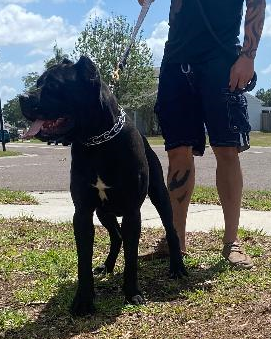 It's not only that we have a big working dog program in Florida, but we have an even bigger family campion / protection dog program. We also have Cane Corso's in all settings of life and it's anywhere from family with children to couples with just their puppy to love and to athlete Batchlers and single moms. from south Florida, center Florida, Florida panhandle, and all though out the USA.